SharePoint intranets and MS Teams belong together. We can achieve this very quickly by using Swoosh Dynamic Fly-Out.
The Dynamic Fly-Out app provides a global navigation in Office 365, that displays in both SharePoint and Teams.
If you are in Teams, you can click the DFO icon to navigate straight to your intranet home without leaving Teams!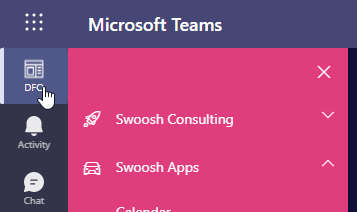 Any links to a Team or a channel can be accessed natively within the Teams app, without ever touching the browser.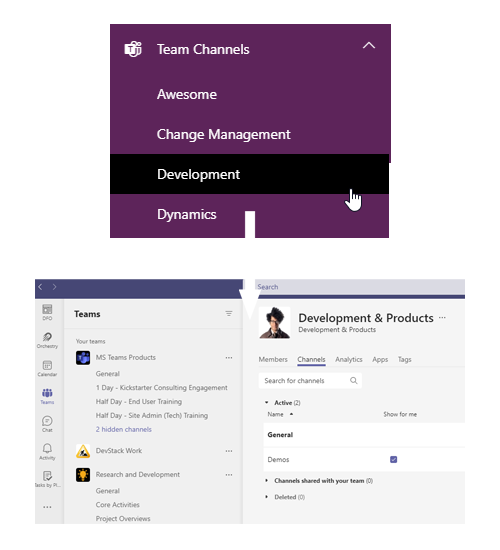 Team channels can be easily added to the DFO menu with a one-click button to find all the Teams in your organisation and select those to add and save.